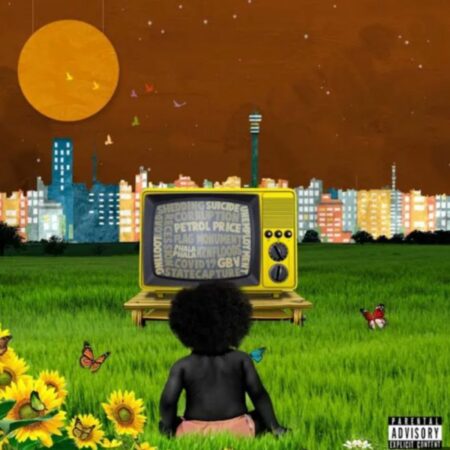 K.O – Rockabye ft. Toss mp3 Download free
South African multiple award winning rapper K.O who have been trending on all social media platforms is here today as he premieres a new 2023 song titled Rockabye featuring Toss where they also served the full lyrics. Download below and enjoy.
SEE ALSO: Swift1520 – Zabalaza ft. Mduduzi Ncube & Elliker
Stream, and share "Rockabye". Don't forget to drop your comments below.
K.O – Rockabye ft. Toss download mp3
Lyrics:
[Intro]
(Holy)
Uzow'khomb' umuz' onotshwala, ke tsela tsa straata
Uzow'khomb' umuz' onotshwala, ke tsela tsa straata (Bye, baby)
Uzow'khomb' umuz' onotshwala, ke tsela tsa straata
Doing my thang when I'm movin' that cane
Let's get it, yeah
[Chorus: K.O]
Aw' rockabye, rockabye baby
(Shhh-shhh) Rockabye, rockabye baby
Awuyek'isicefe, you fuckin' up the vibe baby
You was outta sight now you outta mind baby
(Shhh) rockabye, rockabye baby (Aw' thula, thula)
Rockabye, rockabye baby
I do this in my sleep every summer time baby
(Work, work, work) That's a 9 to 5 baby
[Verse 1: K.O]
(Ishu) Yilentwan' epheth'ushukel' ongapheli
(Ishu) Nase Skhanda World bang'biz' uMongamel'
This is really my life
A decade in the limelight
Tеll me what your life like
Umungang'shaya, I'm givin' you thе side eye
(Ke re) Isa-Isa, Isabel Marant
Cartier isemhlweni that's why bes'biz' amatsatsantsa
(Ngitshel' u-sweety) "Top me off right now, I want some mouth"
(Hella fishy) Unekuk'eshaya nge smell se karapao
And I hardly do that club shit but vandag uzong'thola khona
What you hit my line for? Ushaya u "Please call" ka Vodacom
Abagcwali ngami labo sebentini
Manje ngitsip'itayera la le Lamborghini
Runnin' up the tab in each and every city
Ilezi eyithand' i-gym ezihlale yipheth'insimbi with me
Ngicel'ungay'beki phansi, focus on the future son
Nam' sengivus' ezami
U Skhanda Gawd nge flow usuka s'hambe
No Linda Mkhize told us k'mele si press-e, siphushe, siphande
Fede noma sengifil' akuna m-rapper ongathath; iskhundla sam', lullaby
[Chorus: K.O]
Aw' rockabye, rockabye baby
(Shhh-shhh) Rockabye, rockabye baby
Awuyek'isicefe, you fuckin' up the vibe baby
You was outta sight now you outta mind baby
(Shhh) rockabye, rockabye baby (Aw' thula, thula)
Rockabye, rockabye baby
I do this in my sleep every summer time baby
(Work, work, work) That's a 9 to 5 baby
[Verse 2: Toss]
Bebza'thsela sihlululekile, s'phikelele uk'fikelela
Ngibingelele umongameli ngim'phendule i mini-me
Ngifana njenge s'dwadlo sam' ng'yo bodela e-Italy
Yiso lesi is'thandwa sakho, ngas'phendula i-enemy
Pikinini, pikinini, pikinini, pikinini
Free smoke, ng'fike nabo sikilit
Free smoke, k'qum' i-9 milimeter
Flash light, flash light, lova use filimini
Ngay'bambela
Angeke bang'tshele lutho
I snapback, promise I'll never cap
Nkao tempela, Chicco Twala
Five iron bank, ngiphanda le soft life
Awung'dedele, awung'dedele
Ngiqela lama thuba, aning'bhekele
Qendela lom'khuba wok'delela
Letha le lokhunja, awung'hlep'lele, awung'hlep'lele
[Verse 3: K.O]
Cash kontant in a Louis backpack
Came back harder from a few setbacks
My self esteem is through the roof entlik
All hands on deck, ulova ukhule ezenzela, khule ezenzela
Mina ngichaya nama phara la
Karini yam' i-passenger i-ride or die
Shandapha, dokotel' uNandipha, Thabo Bester kinda love
Sifaka ama-balaclava, homicide
[Chorus: K.O]
Aw' rockabye, rockabye baby
(Shhh-shhh) Rockabye, rockabye baby
Awuyek'isicefe, you fuckin' up the vibe baby
You was outta sight now you outta mind baby
(Shhh) rockabye, rockabye baby (Aw' thula, thula)
Rockabye, rockabye baby
I do this in my sleep every summer time baby
(Work, work, work) That's a 9 to 5 baby